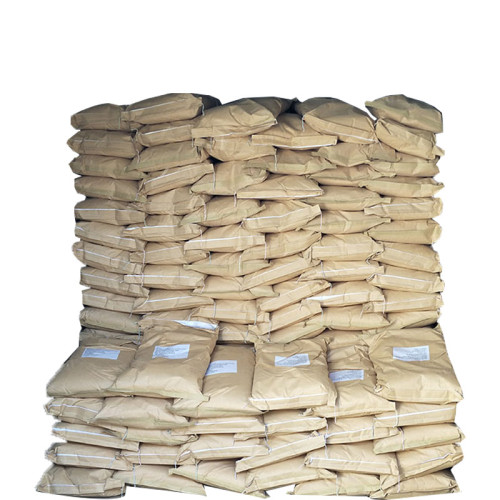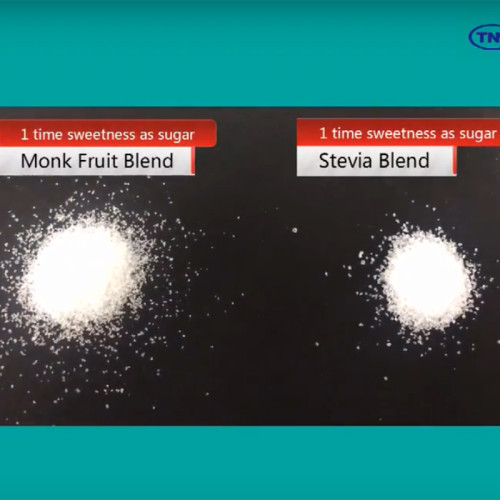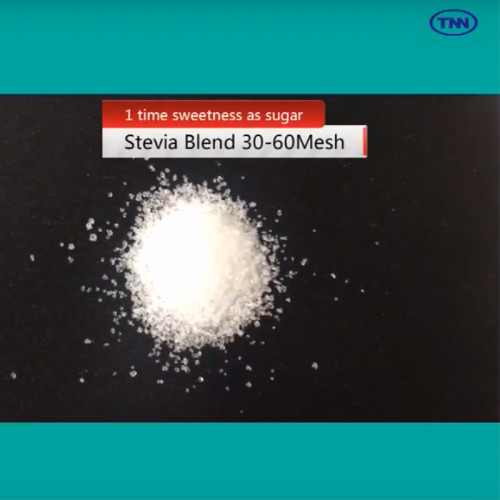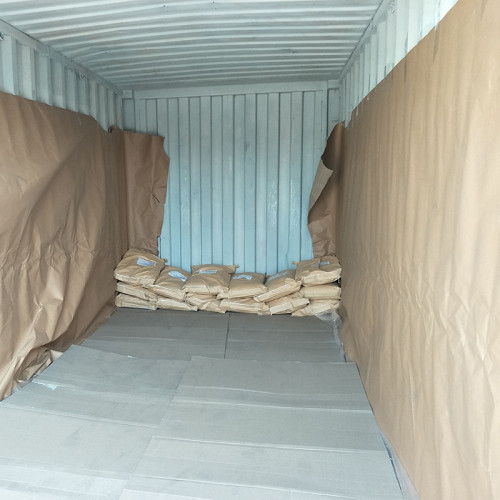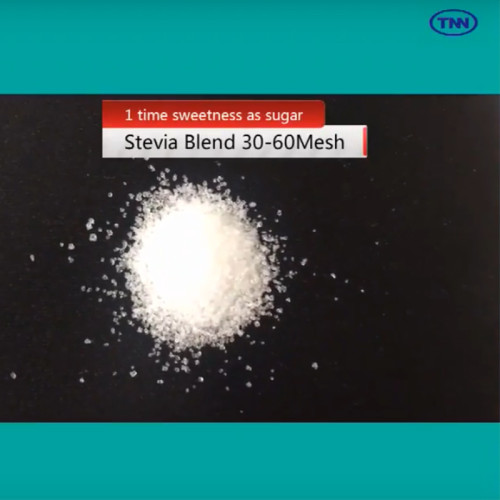 TNN Natural Blend Sweetener
Description
1.
Natural and healthy ingredients - stevia extract(stevioside),monk fruit extract(mogrosides ) and erythrito
2. Non-caking as producing Stevia blend/monk fruit blend with erythritol because of new technology of cocrystallization,so fluidity is good and is very suitable for small package.
3.The blends features with good taste, non-caking,no-calorie,cost effective , good solubility in water and appearance is almost same as sugar.
4. Customize different mesh size(normal 30-60 mesh) and 1-4 times sweetness as sugar,
5. Less cost on using stevia,just 30-40% comparing with sucrose
6. Good solubility in water
Stevia blend with erythritol

Description

White crystal powder

Pb

≤2.0mg/kg

As

≤2.0mg/kg

Shigella Castellani

Negative

Staphylococcus aureus

Negative

Salmonella

Negative
monk fruit blend with erythritol

Item

Standard

Description

White crystal powder

Pb ≤0.5mg/kg

As ≤0.3mg/kg

Ribitol and glycerol

≤0.1%

Cont of bacteria ≤300 cfu/g

Loss on drying w/% ≤0.3

Yeast and Moulds ≤50 cfu/g

Staphylococcus aureus : Negative

β Hemolyticstreptococcus : Negative

Salmonella : Negative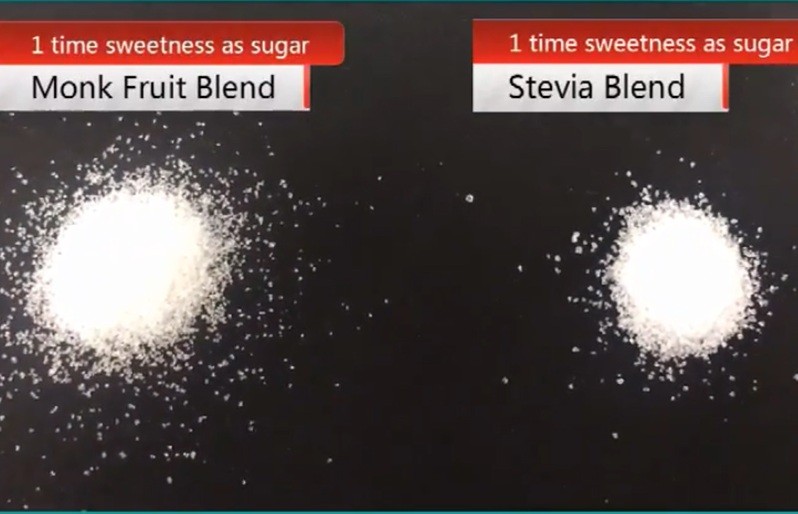 Place of Origin: China (Mainland)
Type:Sweeteners
Brand Name:TNN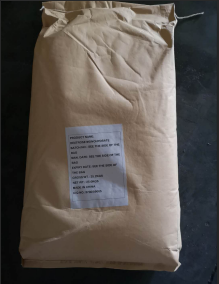 1. Used in drink sachet to replace sugar, good taste, no-calorie, good solubility
2. Used in bakery to replace sugar