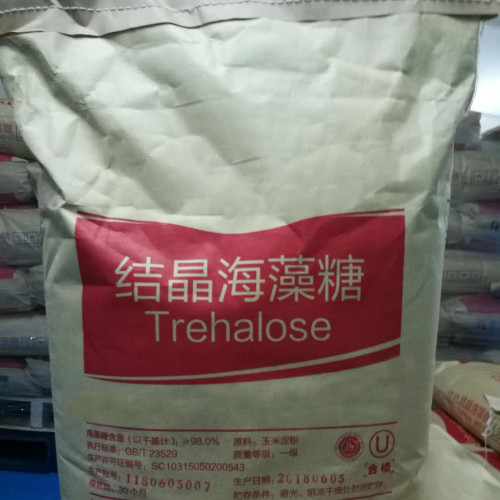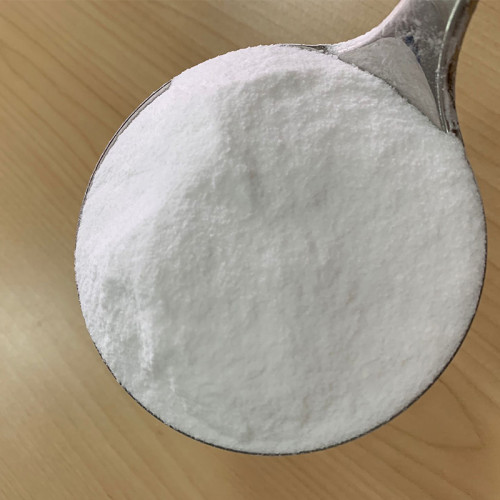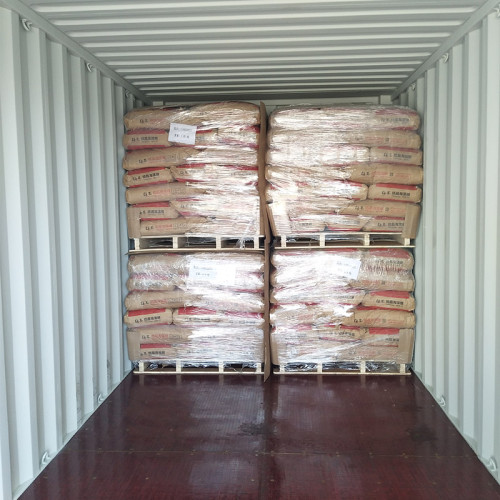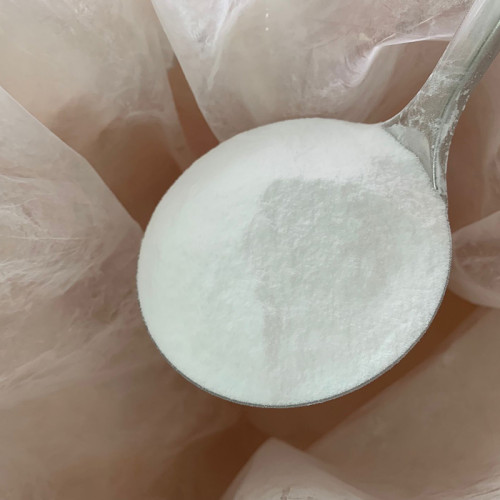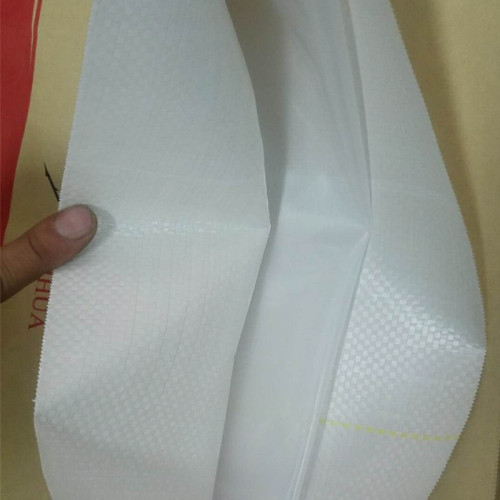 TNN | trehalose |sodium tripolyphosphate |Sodium pyrometaphosphate | Pentasodium triphosphate |China Wholesale Manufacturer
Description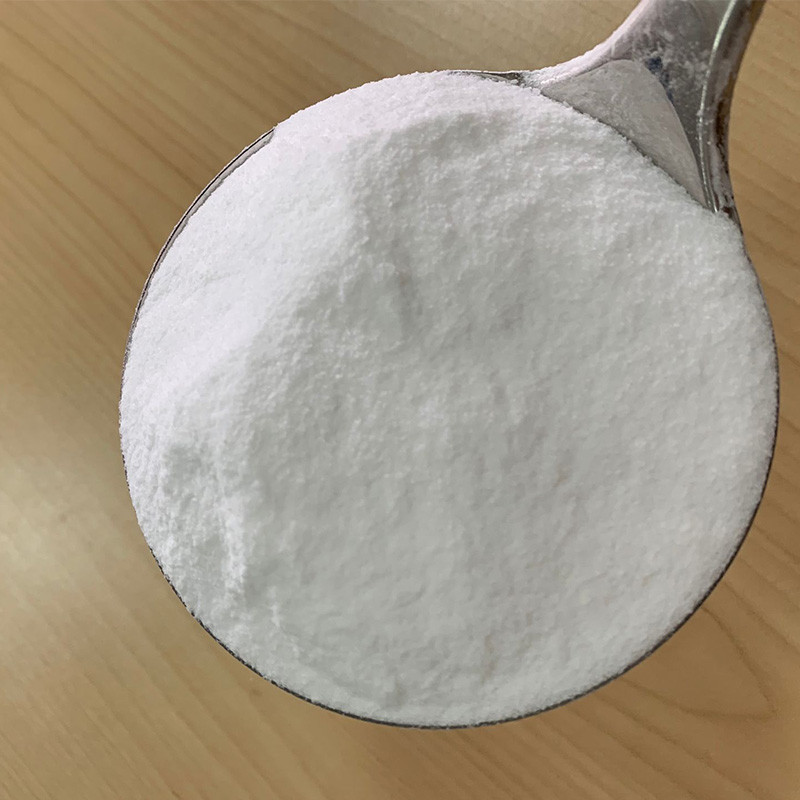 Trehalose is a kind of safe and reliable natural carbohydrate with outstanding performance for maintaining cell viability and biomacromolecule activity, and has an honour of "Life Sugar" in scientific community.
The sweetness is only 45% of granulated sugar with moderate sweet taste.
ITEMS

SPECIFICATIONS

ANALYSIS RESULT

Sensory test

White, looser grain, No foreign body, Sweet taste, No smell

Qualified

Assay (%)

98.0~102.0

99.2

Specific rotation[ɑ]D20 (°)

+197~+201

197.9

Loss on Drying (°)

≤1.5

0.19

Residue on ignition (°)

≤0.05

0.01

Chromaticity

≤0.100

0.004

Turbidity

≤0.05

0.001

PH

5.0~6.7

5.60

★ Total plate count (CFU/g)

≤300

<300

★ Molds and Yeasts (CFU/g)

≤100

<100

★ Coliforms (MPN/100g)

Negative

Negative

★ Salmonella (MPN/100g)

Negative

Negative

★ Lead (mg/kg)

≤0.5

<0.5

★ As (mg/kg)

≤0.5 (Chinese pharmacopoeia)

<0.5

Add to ★ ensure that the project

CONCLUSION

THE PRODUCT COMPLIES WITH THE STANDARD GB/T23529.
I、Food applications
A natural edible sweetening agent in the food industry(Baking, fried dried fruits, tofu, frozen products, cured products, dairy products, sweets, fillings, drinks):
1. Prevent food spoilage,
2. Restrain the nutrient deterioration,
4. Maintain food fresh flavor,
4. Improve food quality.
II、Cosmetic application
A super moisture complex in the cosmetic industry:
1. Effectively protect epidermal cells membrane structure, activate cells, maintain the original skin nutrition and moisture,
2. Avoid skin sunburn and melanin retaining,
3. Release the extraneous heat and effectively resist skin ageing
4. Gently moisten the skin and make the skin smooth, bright, tender, healthy and naturally bouncy.
III、Feed application
A denaturants and preservatives in animal feed:
1. Promote the meat quality growth of livestock.
2. Increase the immunity of livestock and alleviate the growth depression and disease caused by stress.
3. Extending the shelf life of feed and improving the quality of feed
IV、Fertilizer application
In fertilizers:
1. Anti-freezing
2. Reduce wilting
3. Keep Freshness
1. Can be widely used in foods and beverages requiring high temperature heating.
2. Can maintain the moisture content of fruit components after thawin.
3. Can enhance the chewing power of noodles
4. Can make the filling color good, and sweet but not greasy, moisturizing lock oil.